Ok, so this isn't drone related but I saw some information about this Kayak recently and thought it looked pretty damn cool.
The Kayacat is an inflatable kayak that weighs under 6kg but still claims to be super strong and suitable for fishing from. The fact it's so light and can be packed away in a backpack is super exciting, take a look at a couple of their videos below.
A closer look at the Puma Kayacat: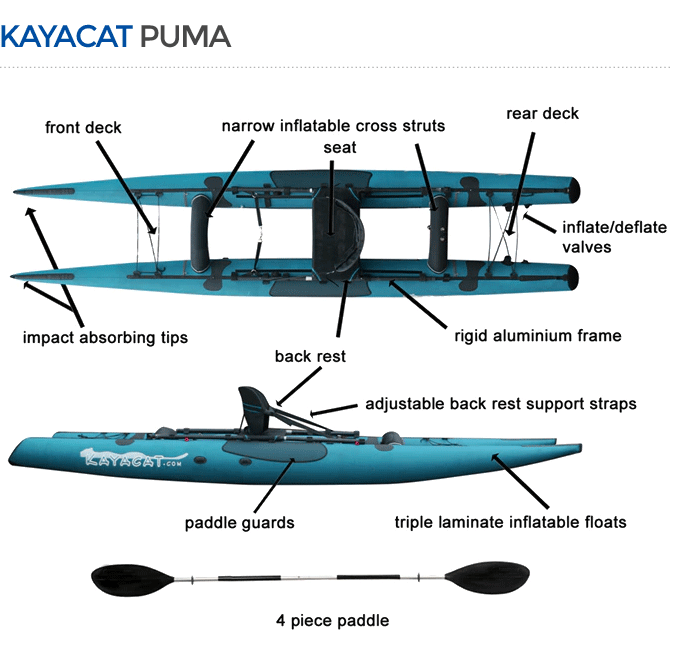 The product was initial launched via Kickstarter (https://www.kickstarter.com/projects/1037377909/kayacat), so far the reviews so far look promising:
Benjamin H Frederick
A buddy who I introduced KayaCat to just got his in Oregon USA this week. He brought it over, and pulled it out of the backpack, unrolled it and we are thrilled. We loved the quality, all the thought that went into this,, to refine such a fine product on its first production run shows tremendous brilliance, insight and craftsmanship. I'm sure the price will at least double from the Kickstarter offer and I'll be kicking myself for not ordering a few for my self last year, but I am still looking forward to getting one. This is surely the most compact, awesome vessel out there and will compete with ridged units which are far more expensive.
Adrian, World Metagames
Out on the Thames again today and had an amusing comment from a kayaker, "It's a Kayacat, they do exist!" Apparently they'd been hoping to see some reviews before ordering. So we talked about Kayakats and he said something along the lines of 'There'll be another Kayacat on the Thames next time'. He and his partner paddled off talking about it.
Team Kayacat: The Kayacat practically sells itself, but … get some reviews out there!
Kaycat Pricing
Currently they range from £499+vat up to £1,350.00+vat depending on the model you pick.
A fishing version?
I've heard rumors that they might be planning on creating accessories/apps to fit onto the Kayacat to aid fishing like rod holders/storage for tackle etc, lets hope that's true 🙂
Want more information?
I have a few questions I'd like to put to the guys from Kayacat but for now there is plenty more information on their website at http://www.kayacat.com/.