A fishing trip company who take people out fly fishing for Tarpon in Mexico have started using a drone to help spot schools of fish from the air which helps them know exactly where to cast.
Tarpon are big game fish so you need patience, long and accurate casts and the ability to remain calm. The fish located near Holbox island, an island not far from Cancun in Mexico often reach 80kg with some monsters reaching up to 100kg.
Here's a photo of a Tarpon close up.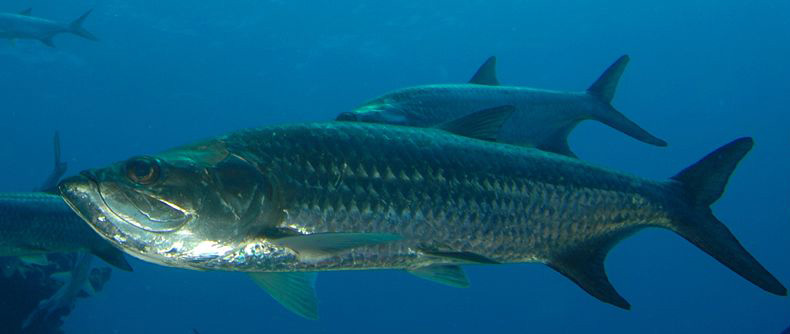 In the video below taken on board the drone you can see the huge fish swimming around the boat which would be quite hard to spot from within the boat, unless you have a drone in the sky beaming live video back to the boat that is.
It may seem a little like cheating as it gives another advantage to the fisherman, but finding the fish is only half the battle. Now you know where they are you need the skill to accurately land your fly on top of the fish you're trying to catch.
The guys featured in this video are Pablo Rodrigo Perez (flying the drone), Fernando Charro (fishing) and Alberto Medina Kantun (captain/guide), for more information on their big game fishing trips in Mexico take a look at their website http://www.mendozaflyshop.com.