HiSky HMX280 is an ultra-portable water resistant drone. The quadcopter is one of the cheapest yet very reliable water-resistant drones. This drone prides itself in having futuristic specs and features; a rare combination to have in drones. It is important to note that the drone is not waterproof but even so, can be used for fishing and water related activities. The main reason why the drone is considered to be water resistant but not waterproof is that it can only fly over water but not in water. As such, it cannot be submerged in water like waterproof drones. You can mount lightweight cameras on the drone's reliable brushless motors.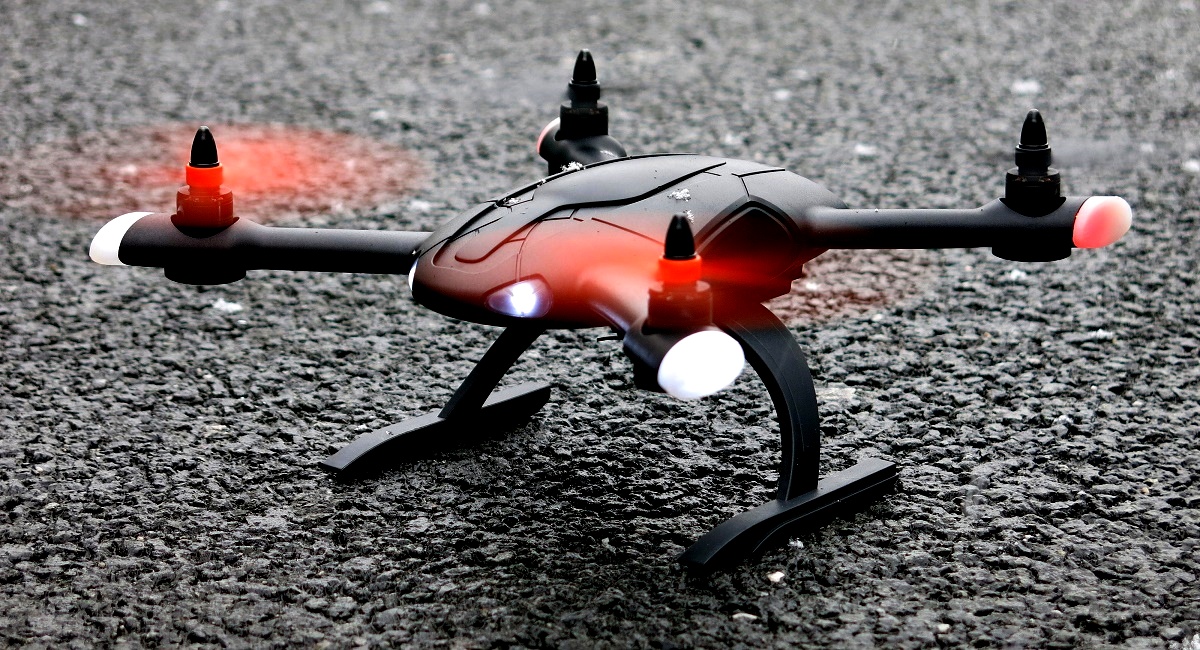 The drone is particularly designed for water activities, especially because it can reach a top speed of 100km/h thus making it easy for the drone to cover extensive areas. In the recent past, there has been an increase in the design and design of waterproof and water-resistant drones. Even though the HiSky HMX280 drone is not a waterproof quadcopter, it can still be used as a fish finder due to its excellent ability of taking clear photos and videos while flying very close to water.
The HiSky HMX280 drones comes with a professionally designed and developed system that enables it users to mount attachments such as camera pods and sonar pods among other drone attachments. You can also attach a fish scout pod to the drone and fly it close to water for it to scan the waters and trace fish locations. The drone features a CC3D drone flight controller and a gimbal FPV system support thus making useful in fishing expeditions.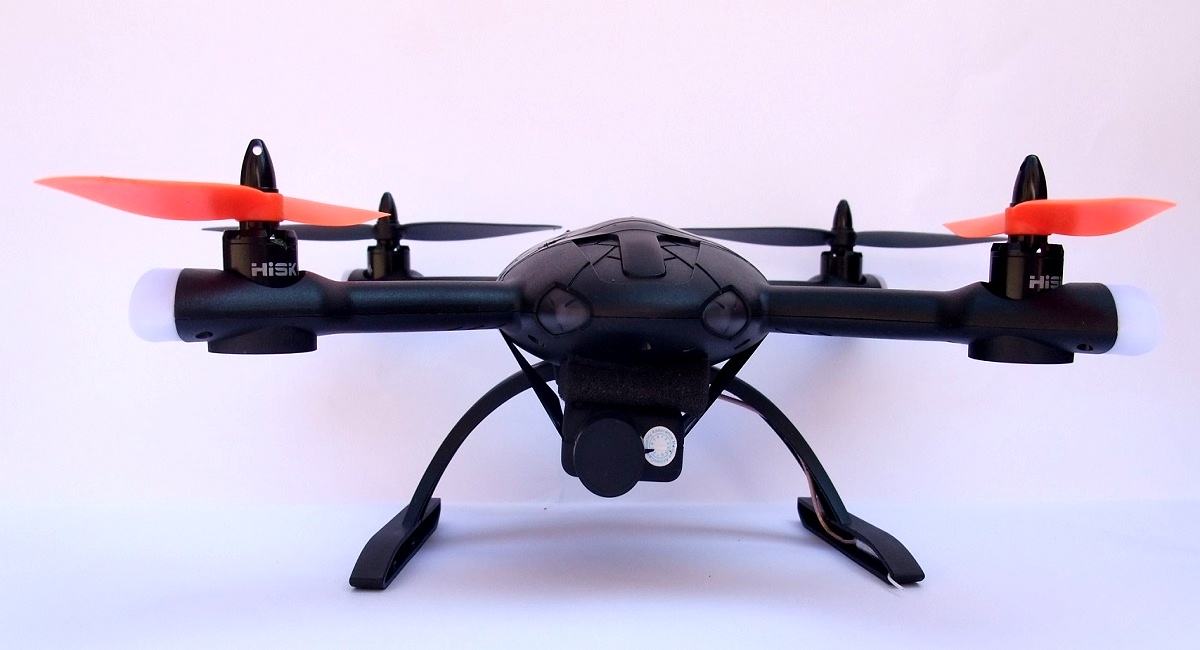 Using the flight controller, the user can prompt the drone to fly at specific speeds, take flight pauses, circle over a specific area, and bend at different angles to take clear shots and videos. Lightweight GoPro cameras are attached on the drones' brushless motor arms. In addition to this, users can also attach cameras on the belly of the drone to take photos and stream videos from different views.
HiSky HMX280 Pros:
Great remote strength reaching up to 350-400m,
Widely spaced landing gear,
Made using water-resistant materials,
Highly reliable 11.1V LiPo battery.
Cons:
The only downside to this drone is that it has a limited flight time of a maximum of 7-10 minutes.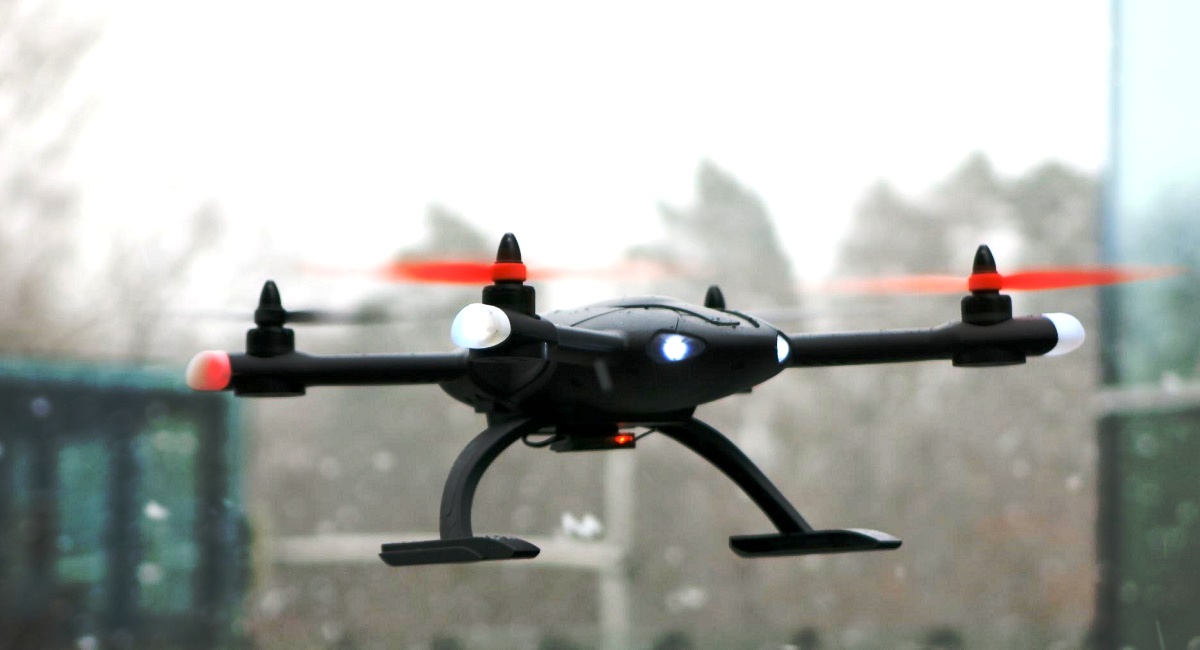 HiSky HMX280 additional features
The HiSky HMX280 drone comes with an X-6S remote control , a charging cable, a 2.4G 4CH frequency receiver ,3S/2S lithium charger, 4 screws (for attaching lightweight cameras to the drone), and a user manual. It is very easy to attach GoPro cameras on the drone by following the instructions and guidelines provided in the user manual. Needless to say, the drone streams high quality under water videos to compatible devices such as iOS and Android run smart gadgets like a Smartphone. Pre-production designs on the drone indicate that the drone has a diagonal length of 280mm thus making it very portable. Since the drone does not have a long flight duration (a maximum of 10 minutes), it should not be flown too far away from the user, especially in an open water body like a lake.
Where to buy The HiSky HMX280 drone