In the recent past, the QuadH20 drone has become a favorite quadcopter for fishing enthusiasts. This is particularly because of its astonishing water resistant features. As such, the drone can be flown through stormy weather and even through water bodies like lakes. This high-tech quadcopter is designed to smoothly fly with great agility and speeds of up to 40km/h. ideally, the drone is commonly used for capturing shots and videos of water sports such as speed boat racing and jet skiing. This exceptionally easy to use drone has brought about great changes in the water industry as other than for fishing, it has also been customized for other purposes like taking shots of water animals and plants.
When flying the drone for the first time, you need to calibrate the quadcopter's compass and GPS for accurate and correct functioning. Since the drone can fly at very high speeds, it is important to familiarize yourself with how the drone is flown before attempting to fly it.
Features
The QuadH20 drone has an extremely strong watertight body made from Epoxy fiber composite. Its landing gear is made from a blend of Epoxy carbon and fiber composite. The quad copter's battery cap and viewing dome are created from high quality stainless steel clasps. The best thing about the drone's outer design is that its landing gear is widely placed to keep the drone away from the camera's view. As such, you will get clear and uninterrupted shots.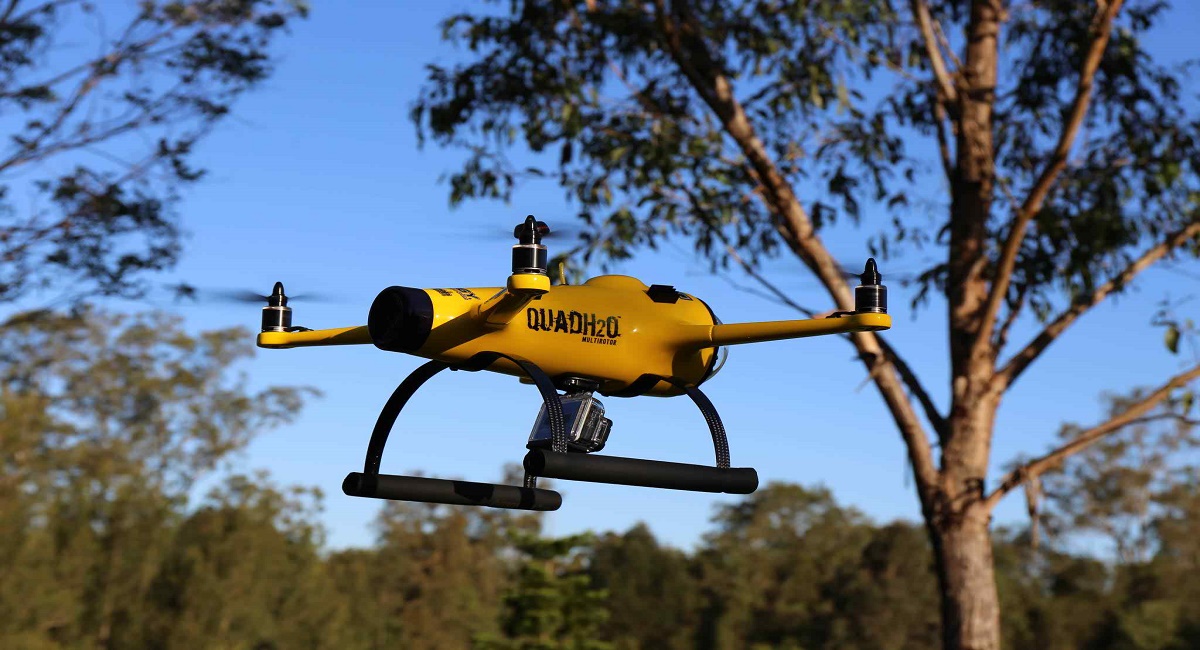 QuadH20 Flight Software
The QuadH20 drone flight software includes a GPS system and a DJJ Naza controller. The controller receives instructions from the user on the speed to fly at, flying heights, and flight path to follow. On the other hand, the GPS system is mainly used for location purposes when finding fish in water or recording water sports like jet skiing. For purposes of high performance, the drone also comes with an inbuilt heat-sink that prevents the drone from over heating.
The QuadH20 quadcopter is uniquely designed to accommodate a GoPro camera and an FPV system for taking shots and capturing videos wherever you want. With this combination of the camera and flight path video system, you can use the drone for professional photography purposes.
When flying the quadcopter, always opt for GPS-aided flight modes as opposed to manually operating the drone. The drone uses a smart braking concept that allows the QuadH20 to take pauses while flying for it to capture excellent views.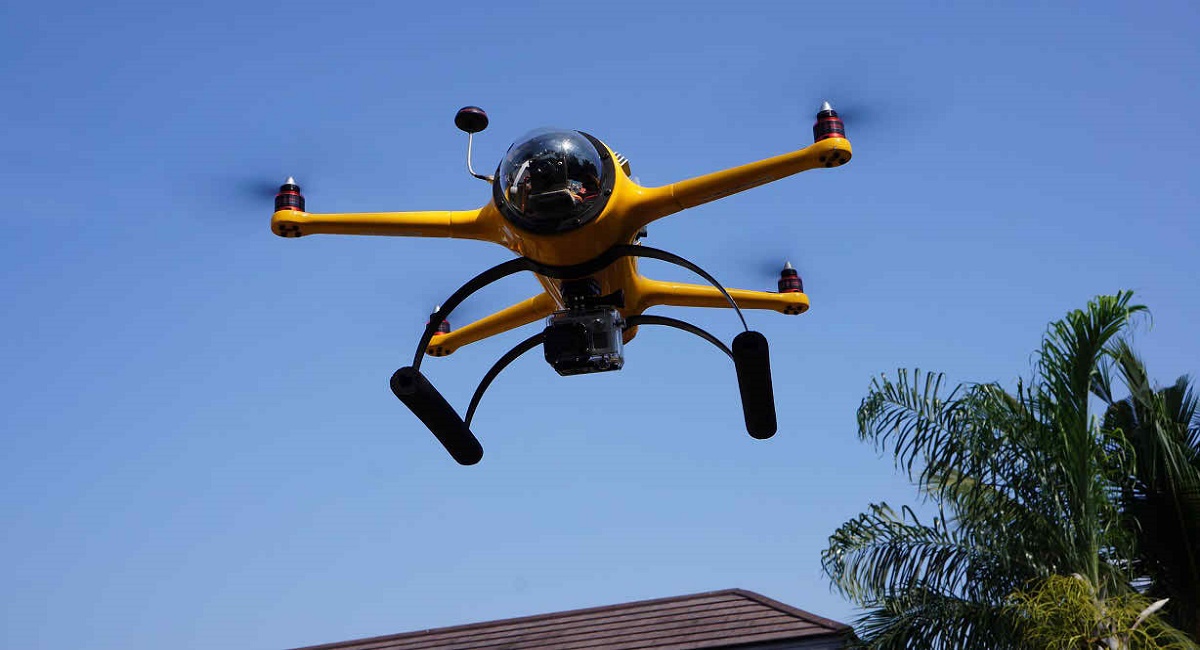 QuadH20 pros:
Long battery life of up to 25 minutes flight time,
Strong outer casing thus hard to get damaged even after impact,
Great video quality,
Easy to use and excellent features.
Cons:
Easily becomes overheated if used continuously for long periods.
The QuadH20 drone is easy to set up as most of its parts such as motors come with mount holes.
QuadH20 Added Features
The quadcopter uses a one of a kind controller that has fairly large press buttons and advanced features for excellent control of the drone. The drone's battery system as a LED display screen that enables you to monitor the amount of power remaining in the battery.
Where to buy the QuadH20:
| | | |
| --- | --- | --- |
| QuadH20 Kit | $849 | Link |
| QuadH20 Ready To Fly | $3,499 | Link |