You've probably heard of Dan Bilzerian, but if not he's a professional poker player/actor that knows how to enjoy life.
He recently took a bunch of drones out to desert and then shot them all out of the sky.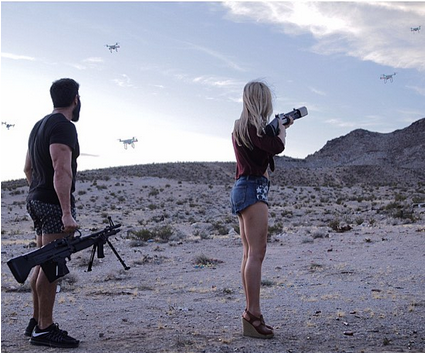 He wasn't alone, he also took some pretty girls in bikinis along to give him a helping hand.
Here's the full video (scroll to 2 mins 11 seconds for the proper drone action).